The manual backup processes used by CWT-SML Logistics prior to its implementation of WannaGo Cloud Services cloud backup required a significant amount of working hours to complete, this meant that the company's core competencies were losing focus.
Cloud backup and storage automation are key to supporting expansion says Middle East logistics company CWT-SML.
| | | | | |
| --- | --- | --- | --- | --- |
| DP World and Masdar, Abu Dhabi's renewable energy company, have signed an MoU to explore areas of collaboration on clean energy solutions for DP World's ports and freezones in the Middle East and Africa. | | The new Port Rashid Customs Center has been built following the latest and most advanced building standards. | | Maqta Gateway a subsidiary of Abu Dhabi Ports, and the developer and operator of Maqta Port Community System (MPCS), has announced the launch of new solutions Maqta Payment Solution and Maqta License Management System. |
FEATURES
| | | | | |
| --- | --- | --- | --- | --- |
| Iraqi members, FLS-KAA has recently delivered 12 furnished caravans, each measuring 12.3 x 3.5 x 3.5m, from Karachi in Pakistan to the Rumaila Oil Field in Basra. | | The vessel is the largest multipurpose supply and logistical support unit in the Middle East. | | Dubai Customs announces working hours of its centers during Eid Al-Fitr holiday. |
Cloud backup and storage automation are key to supporting expansion says Middle East logistics company CWT-SML.

Airbus' Senior Director, Innovation, A380 Market Development, Richard Carcaillet, tells Aviation Business' Shayan Shakeel that he doesn't believe the aircraft is in any kind of trouble.

Continuity is the key word for Mark Geilenkirchen as he takes the helm as the new CEO of Sohar Port & Freezone, overseeing development of the first agro-hub in the region.

Monzer Tohme, regional vice president, Middle East & Africa, Epicor Software on how planning and scheduling software can help manufacturers keep their customers happy.

Emirates SkyCargo, the freight division of Emirates, has successfully transported some of the world's best show jumping horses across three continents in the space of a month.

SPECIAL REPORTS

More »

A ranking of the 25 most powerful 3PL executives operating in the Middle East.

HAVE YOUR SAY

More »

Column by Juergen Hirsch, general manger, Tranzone Logistics.

1 Comments

Why DP World's flagship Jebel Ali Port is the real icon of Dubai.

The Vision Concept tyre from Michelin is not inflated but rather built with an internal honeycomb structure, it will never need to be replaced and is built with biodegradable material.
FUEL PRICE INDEX
Emirates SkyCargo
| | | |
| --- | --- | --- |
| 566.00 | | |
Last Week:
564.00
Fujairah IFO 380 Bunker
| | | |
| --- | --- | --- |
| 590.00 | | |
Last Week:
610.50
Digital Edition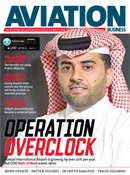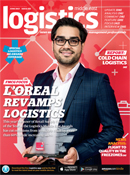 To view our digital editions please click on the magazines above.
Subscribe now