Home / ANALYSIS
David Stain, senior manager, manufacturing, EMEA, Zebra Technologies.

David Stain, senior manager, manufacturing, EMEA, Zebra Technologies on why warehouse operators need to invest in Industrial Internet of Things (IIoT).


EDITORIAL CHOICE
| | | | | | | | |
| --- | --- | --- | --- | --- | --- | --- | --- |
| Maali Khader, Case Manager, EMAC examines the importance of arbitration in oil tanker disputes in the Middle East. | | IKEA's new distribution centre in Dubai South represents one of the largest warehouse investments in the region and provides clues as to the future plans of the Middle East's leading home interiors company. | | Automated systems are one of the fastest growing solutions at present in the Middle East's logistics market, but most operators don't realise their full potential. | | The construction of rail infrastructure is expensive, and the GCC's macroeconomic climate – recast by the post-2014 oil price decline – has brought the progress of planned projects, and the prioritisation of new developments, into question. | |
Business Trends

More »

Knowing these 5 key trends will help you ensure a competitive edge as they reshape retail logistics in the Middle East in the coming years.

Supply Chain

More »

Monzer Tohme, regional vice president, Middle East & Africa, Epicor Software outlines a three step strategy for digital transformation in manufacturing.

Transportation

More »

For fleet operators, UAE fuel price hikes have a serious impact on profits, driving the quest for improved efficiency in multiple areas of the business.

Materials Handling

More »

World-leading suppliers share centre-stage with local heavyweights at region's dedicated logistics and supply chain exhibition.

Agility is planning to build a new warehouse in Abu Dhabi as part of its expansion plans in the emirate with a AED100-million investment in a 21,000sqm warehouse and a new fleet of 50 trucks.

Ports & Free Zones

More »

The current Gulf crisis could negatively impact the ports sector in the GCC, according to Dr. Naser Al-Tamimi, a UK-based Middle East researcher.
Digital Edition
| | |
| --- | --- |
| | View our supplement issue for July 2017 |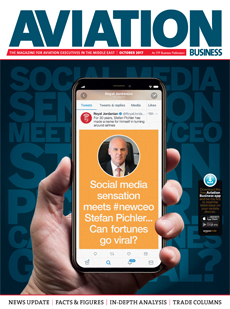 To view our digital editions please click on the magazines above.
Subscribe now