Home / ANALYSIS
N-KOM's chief executive Chandru Rajwani

An in-depth interview with Qatar-based N-KOM shipyard's chief executive Chandru Rajwani


EDITORIAL CHOICE
| | | | | | | | |
| --- | --- | --- | --- | --- | --- | --- | --- |
| An in-depth interview with Qatar-based N-KOM shipyard's chief executive Chandru Rajwani | | The world's busiest ports last year, ranked by TEUs. | | Regional logistics experts share their 2015 predictions. | | Innovative delivery methods would support Dubai's growth. | |
Business Trends

More »

See who the four companies are on the list of the UAE's top 50 companies.

Supply Chain

More »

Resilient supply chains are the key to Africa's success as businesses face pressure to remain competitive, says DHL Express' Sumesh Rahavendra.

Transportation

More »

75 ships of 100+ gt sank in 2014, what were the main threats to ship safety in 2014?

Materials Handling

More »

Interview with United Arab Chemical Carriers CEO Per Wistoft.

Biggest automated high-based system for cold storage constructed.

Ports & Free Zones

More »

The world's busiest ports last year, ranked by TEUs.
Articles from
Digital Edition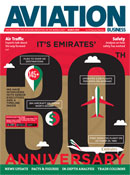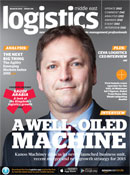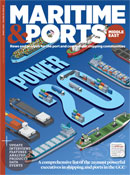 To view our digital editions please click on the magazines above.
Subscribe now