What's your favourite Dubai icon? Burj Khalifa? (Not bad, but it's far too tall.) What about the Burj Al Arab? (A beauty to look at – pity I can't afford a sandwich there.) Ok then, what about Dubai Mall, Ski Dubai or DXB Terminal 3? The list of iconic buildings goes on and on.
Forget about the glitz and the glamour of Dubai's biggest and bestest – there is only one true Dubai icon. And that icon is DP World's flagship port in Jebel Ali.
It may not be as sparkly as the other landmarks, but after taking a guided tour of the port and freezone this week it is obvious that without the port of Jebel Ali, Dubai would not be where it is now. How else would all the materials be brought in for the mega-projects?
Jebel Ali has played its part in the building of Dubai – but the port's role is even... more...


0 Comments

Labels:BLOGS dubai uae jebel ali port Wednesday Blog World Expo 2020

---
It has taken a number of years, but it's finally happened: I've turned into a geek.
For someone who does not have a techy or scientific bone in their body to say I am surprised by this phenomenon is an understatement.
As an eighties child growing up in England we were all exposed to two iconic products: Lego and the Rubik's Cube.
The difference with me was when it came to Lego, while the smart kids would be constructing pretend spacecrafts ... I would be eating it.
How tragic.
And the Rubix Cube ... let's not even go there. I did not have the best attention span or the most logical brain to complete one side let alone the whole thing.
Being a sporty child I would sometimes look down on others who had the brains for logic, technology and science. Oh how I regret that. During the past three or four... more...


1 Comments

Labels:BLOGS Wednesday Blog

---
The Movenpick Ibn Battuta Gate Hotel could not have been a more apt venue to conduct an interview with Syed Mustafa. Like the legendary 13th century explorer and jurist whose name the hotel borrows, the Almajdouie Logistics CEO is brimming with industry knowledge garnered through the incredible journey of transformation that he has led the firm through for the past 37 years.
That interview can be read in the next edition of Logistics Middle East Magazine. But for the sake of a teaser I am posting some of the insights he shared with me below.
I have titled it Syed's Secrets.
1. Speaking from my experience, sales-people too readily over-commit. The customer might be happy at the time, but a few months later they may be upset about something or other, and will not want to see the salesperson again. When sales-people... more...


0 Comments

Labels:NEWS BLOGS Business Trends logistics

---
On Tuesday morning you would not be wrong if you thought the team at ArabianSupplyChain.com were just sitting around on their mobiles checking out the latest apps on offer for download.
I admit it, myself and Logistics Middle East editor Ahmad Lala were sitting around on our mobiles, but it was all in the name of work and research (we told our bosses)…
The reason for our appy-hour was the discovery of an interactive element on one of the adverts in the August issue of Maritime & Ports Middle East. On the back page of the mag you will find Damen's latest print campaign and included in the creative on the left hand side is a three-step process offering interactive content to readers.
For ArabianSupplyChain.com readers who do not have a print copy of M&PME to hand (you can more...


0 Comments

Labels:BLOGS Wednesday Blog Damen

---
Yesterday we posted a clip on this website showing a FedEx employee caught on camera carelessly throwing boxes into a delivery van. While viewing the related videos tab on YouTube, I came across a more appalling incident.

In December last year, a UPS delivery man was caught on surveillance camera stealing a package that had been delivered earlier by FedEx, right from the doorstep of a Texas home. The package contained an iPad Mini.

FedEx delivered the Apple tablet in the morning. The owner had left a pre-signed delivery form taped to his front door giving the driver permission to leave the package on the porch.

Later that afternoon though, a UPS employee came to make a delivery. After ringing the bell, and finding no response, he picked up the FedEx package, examined it, and walked off with it.

The homeowner had a tough time trying to report the matter... more...


15 Comments

Labels:BLOGS logistics

---
When Norway became the first contracting state to sign up to the Hong Kong International Convention for the Safe and Environmentally Sound Recycling of Ships it signaled the industry's new approach to ship breaking and recycling.

There is no doubt that the breaking of ships is a hazardous task, not just for the environment impact but also for the workers in the yards. These concerns are the main aspects for why the HK Convention has been introduced.

Entering into force 24 months after ratification by no less than 15 states, the convention's regulations cover the design, construction, operation and preparation of ships so as to facilitate safe and environmentally sound recycling.

It was in an interview with Dr Nikos Mikelis, non-executive director Dubai-based firm GMS and head of the company's green ship recycling programme, when I found out... more...


0 Comments

Labels:BLOGS

---
While doing research for an article recently, I came across a bizarre story. When the United States Postal Service (USPS) first started in 1913, there were several incidents of babies, complete with a postage stamp affixed to their clothes, being mailed by post.

In fact, one of those cases inspired the children's book Mailing May, based on true story about a little girl sent to her grandmother via post by her parents in 1914.

Reports are unclear on when exactly the USPS put a stop to the practice, suffice to say they acted swiftly when they realised what was happening.

As horrifying as it sounds (especially with regard to the parenting skills) the children were not stuffed in cardboard boxes at the back of a freight car, but rode up front with the railway and city carriers. The same can't be said about a 25-year old American man, however,... more...


0 Comments

Labels:BLOGS logistics

---
There comes a time in every product launch where you turn to your colleagues and ask: "Do you think we can finish this?"

That was certainly the case here at ITP Business a few weeks ago when we were working on the final touches of the Maritime & Ports Middle East launch issue.

It was hectic, there were a few tears (mostly mine, I admit), but in the end we managed to put the mag 'to bed' on time.

Despite a few tense moments the launch was very exciting and we have been proud of the first issue. This is only the start, however, and the magazine will continue to evolve each and every month.

I don't like to write in clichés but our big challenge is to now to tackle 'the difficult second album', as they say in the music world.

Every month M&PME will bring... more...


0 Comments

Labels:BLOGS Maritime & Ports Middle East

---
Will a logistics board game inspire children to pursue a career in logistics later on in life?

This is a question that I pondered after reading a report on a new logistics board game winning a £9500 grant from the Royal Bank of Scotland (RBS) recently. According to the creators, the Business on the Move game "sees players responsible for running a business, where they have to respond to customers' demands and move products to their domestic market by combinations of air, sea, rail and road".

Many of the industry people that I meet, tell me that they've got into logistics by accident, rather than choice. That is no surprise. As children, we are sold on the appeal of the so called glamour careers – medicine, law, banking etc. – and we don't even realise there is a whole host of job options based around the supply... more...


6 Comments

Labels:BLOGS logsitics

---
Written by Robeel Haq, author of www.theaviationwriter.com and SEO Content Manager at Etihad Airways.

I'm feeling bad for the Swiss Airlines pilot on flight LX087 last week. What should have been a routine service from Montreal's Pierre-Elliott-Trudeau International Airport turned into a mini disaster.

The pilot was transporting a little over 200 passengers to Zurich onboard a brand new Airbus A330-300, only a couple of months old.

However, while heading to the runway, the aircraft hit one of the airport's boarding bridges. A number of photos have appeared online showing damage to the A330's right wing tip.

I've included a photo on this page, click here for... more...


0 Comments

Labels:BLOGS Aviation

---
Written by Robeel Haq, author of www.theaviationwriter.com and SEO Content Manager at Etihad Airways.

It's only been days since Thomson Airways received its first Boeing 787… and now its China Southern Airlines' turn!

A delivery ceremony was held last week, with China Southern becoming the first Chinese carrier to operate a Dreamliner.

Some have called this the nicest Boeing 787 livery to date…what do you think? Click here to view more amazing images of the aircraft on TheAviationWriter.com.

"Today's 787 delivery represents a significant new milestone in the strengthening partnership between Boeing and China," said Ray Conner, president and CEO of Boeing... more...


0 Comments

Labels:BLOGS Aviation

---
The IATA Annual General Meeting held in Cape Town last week allowed the aviation industry's top brass to address and provide solutions to a number of growing global concerns. However, it was alsoan opportunity for those same executives to display their sense of humour and wit. We have recorded some of those moments below.

OMG moment:

Emirates president Tim Clark pulling out his brick-shaped, black-and-white-screened, dumb-capability mobile phone on stage – to prove to the audience that he is not on Twitter. Ironically enough, the text-speak phrase OMG may thus also be lost on him.

Did he really say that? moment

"We sold a virgin and got another one."


Goh Choon Phong, CEO, Singapore Airlines, commenting on his... more...


0 Comments

Labels:BLOGS Aviation

---
Three Arsenal players have swapped their usual airline passenger seats and courageously stepped into the cockpit of an Emirates' A380 for the landing of their lives.

Alex Oxlade-Chamberlain, Kieran Gibbs and Carl Jenkinson tested their aerial skills of a different kind by attempting to land an Emirates' A380 at Dubai International.

"Today, we've got a challenge for you guys – and that's to land an A380," said Emirates' Chief A380 Instructor, Warren Coles, as the players were greeted at an A380 simulator within Emirates Aviation College in Dubai.

After a short briefing on how to land the airline's flagship aircraft, Oxlade-Chamberlain was gunning to be first in the Captain's seat.

Focusing on an array of controls, as well as the desert approach below, the 18-year old took Captain Coles'... more...


0 Comments

Labels:BLOGS Aviation

---
Written by Robeel Haq, author of www.theaviationwriter.com and SEO content manager at Etihad Airways.

UTair has been placed under the media spotlight this week, after a recent fire onboard the Russian carrier's Boeing 737 was captured on video.

Reports have suggested that 130 people and six crew members were onboard the aircraft when the incident occurred at Vnukovo International Airport (28 kilometres from central Moscow).

The video was filmed by television crew, who happened to be travelling on the flight from Stavropol. Passengers are seen jumping from one of the aircraft's wings and shooting down an evacuation slide.

Click here to... more...


0 Comments

Labels:BLOGS Aviation

---
Written by Robeel Haq, author of www.theaviationwriter.com and SEO content manager at Etihad Airways.

Gustavo Rojas Pinilla International Airport isn't the busiest airport in Colombia. In fact, it's not even in the top five. However, that doesn't mean that aviation hub is sleepy. On the contrary, it witnessed one hell of a drug bust the other day!

According to CNN, three women were arrested at the airport for possession of cocaine. Adding a little spice to this story, the women were pretending to be nuns and hid the cocaine inside their habits!

The women – who were aged 20, 32 and 37 – were arriving from Bogota at the time, each carrying around two kilos of cocaine underneath their clothes.

Video footage of the suspected drug peddlers has even been... more...


0 Comments

Labels:BLOGS Aviation

---
Sir Richard Branson went all out to fulfill a bet he lost to AirAsia CEO, Tony Fernandes, dressing in short, tight red uniform and a full face of makeup, and serving as a flight attendant.

About 300 passengers on board the flight from Perth to Kuala Lumpur were treated to the air show, with Branson even performing a safety demonstration.

Watch this youtube video by ITN's Matt Blake below.

more...


0 Comments

Labels:BLOGS

---
Digital Edition
| | |
| --- | --- |
| | View our supplement issue for July 2017 |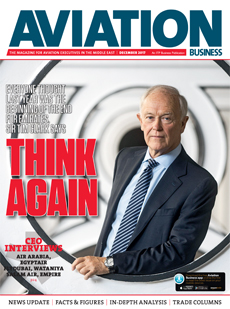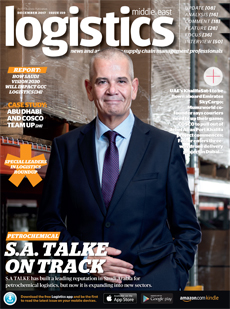 To view our digital editions please click on the magazines above.
Subscribe now