Sharon Fernz is a marketing and PR veteran at One-Source with considerable experience in Middle East logistics.
Sharon Fernz of logistics PR firm One-Source talks us through why logistics and supply chain companies should re-think their PR and marketing efforts in the Middle East.
more
Column by Juergen Hirsch, general manger, Tranzone Logistics.
3 Comments
Ask The Expert: Kevin Dare, managing director, CoGri Group.
Is regulation sufficient for fire prevention in Middle East logistics?
1 Comments
Alba Logistics' Patrick Daly argues that best practice is the key.
Alba Logistics MD Patrick Daly on the pitfalls of WMS execution.
Question: How can Bahrain develop its position as a regional warehousing and transportation hub?
What type of specialist technology is available to design or redesign a warehouse facility?
---
1
Digital Edition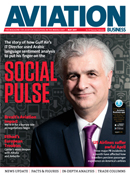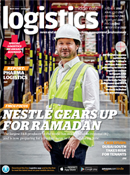 To view our digital editions please click on the magazines above.
Subscribe now