Home / Logistics Middle East
November 1st, 2015
Dr. Balan Sundarakani is Associate Professor, Supply Chain Management, and Program Director, MSc Logistics, at the University of Wollongong in Dubai.
Tarek Sultan, vice chairman and MD of the largest logistics group in the region, talks about Agility's aggressive investment programme, primarily in Africa.
The market value of RFID is expected to rise to more than $27 billion by 2024 and reader technology is becoming cheaper.
Khalifa Saif Darwish Al Ketbi, managing director, United Motors & Heavy Equipment (UMHE), discusses product diversification & the importance of being customer centric
Five minutes with Ghassan Abughazaleh, general manager of STORALL Storage Solutions.
---
Digital Edition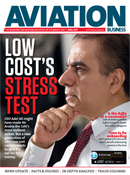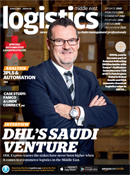 To view our digital editions please click on the magazines above.
Subscribe now