The UAE handled 11.1 million TEU, down 6.7 percent year-on-year due to a reduction in lower-margin transhipment cargo.

Dubai-based port operator says UAE business slumps 6.7% in first nine months of 2016; European, Indian terminals deliver robust growth.


EDITORIAL CHOICE
| | | | | | | | |
| --- | --- | --- | --- | --- | --- | --- | --- |
| Data for global air freight markets in August 2016 shows demand, measured in freight tonne kilometers (FTKs), rose 3.9 percent year-on-year, according to the International Air Transport Association (IATA). | | The Ministry of Infrastructure Development and Terrapinn have signed an MoU to to jointly hold Middle East Rail, the region's longest running and most successful railways event, for three more consecutive years. | | We are investing over a trillion dollars a year in carriers, ports, roads, railways and airports. The big question is, are they the right kinds of infrastructure? | | An estimated 120 tons of expired pharmaceuticals have been confiscated by authorities at Iraq's Umm Qasr Port in the last few months. | |
Business Trends

More »

New Dubai-back tech accelerator established to make Hyperloop One cargo system a reality in the UAE.

Supply Chain

More »

GEFCO is introducing a brand-new service offer in the Middle East dedicated to holistic supply chain solutions.

Transportation

More »

'Maritime Dubai' initiative aims to sustain Dubai's global competitiveness as leading maritime gateway to global trade.

Materials Handling

More »

GreyOrange is expanding in the Middle East offering logistics automation solutions like inventory management, order profiling and sorting to the market.

DHL Express officially launched its biggest ground and air operations facility in Jeddah, Saudi Arabia in October, marking expansion in the largest economy within the GCC region.

Ports & Free Zones

More »

International Container Terminal Services (ICTSI) opened the first phase of the new terminal at the Port of Umm Qasr through Basra Gateway Terminal (BGT).

Exponent Technology Services says cooperating with Dubai's aviation regulator following airport closures caused by drones.
Digital Edition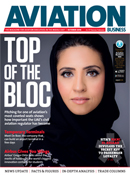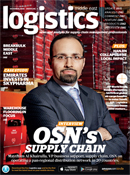 To view our digital editions please click on the magazines above.
Subscribe now