Photo from left to right: Abhishek Shah, Co-founder and CEO, RSA Logistics; H.E. Khalifa Al Zaffin, Executive Chairman, Dubai Aviation City Corporation and Dubai South; Ajay Shah, Co-founder and Chairman, RSA Logistics; Ahmed Al Ansari, Acting CEO, Dubai South.

RSA Cold Chain enters world's youngest and hungriest market with new cold chain distribution centre in Dubai South.


EDITORIAL CHOICE
| | | | | | | | |
| --- | --- | --- | --- | --- | --- | --- | --- |
| The Doha Metro will be one of the fastest driverless train systems in the world and will be the fastest in the region; able to reach 100 km per hour, it was announced this week. | | GAC Group took home the award for FMCG Supply Chain Management of the Year at the Logistics Middle East Awards 2017. | | An Indonesian freighter was damaged this week when a canister of cooking oil spilled in the cargo bay, causing other items of cargo to slide to the back of the plane. | | A revolution is happening in maritime communications, writes Laurent Marini Country Manager Saudi Arabia Orange Business Services. | |
Business Trends

More »

MiX Telematics, a leading global provider of fleet and mobile asset management solutions, continues its global expansion with the opening of its Thailand office.

Supply Chain

More »

ATS is commencing operations of a new storage tank terminal facility in May 2017, strategically situated in the emerging oil storage & trading location of New Mangalore Port, India.

Transportation

More »

Just two years after Emirates was the first airline to cancel the controversial fuel surcharge (FSC) for all-in rates, Emirates SkyCargo has reintroduced it.

Materials Handling

More »

In an efforts to emphasise the importance of defining and adhering to warehouse safety measures among industry professionals, SPAN collaborated with Face Middle East to host an informative Warehouse Safety Seminar.

Centre Point Logistics (CPL) has announced the commencement of operations of its newly built AED60-million state of the art warehouse in the Dubai Logistics Corridor in Dubai South.

Ports & Free Zones

More »

Abu Dhabi Ports has signed a memorandum of understanding (MoU) with Emirates Red Crescent to promote humanitarian partnership between the two entities, in response to the "Year of Giving".

Etihad says demand remains strong on flights to US, but Emirates is pulling back in five cities after Trump imposed a ban on carry on laptops for Gulf airlines.
Digital Edition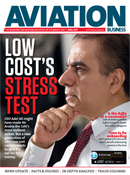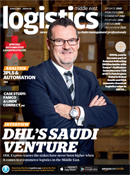 To view our digital editions please click on the magazines above.
Subscribe now