Dubai-based company signs deal with The Ultramar Group.


EDITORIAL CHOICE
| | | | | | | | |
| --- | --- | --- | --- | --- | --- | --- | --- |
| Factories manufacturing iPhones often turn to third-party recruiters to bring in extra staff and charge new recruits high fees for starting work. | | The deadline to submit nominations is 1 March and all entries must be submitted online via the dedicated Supply Chain & Transport Awards website. | | Abu Dhabi Ports and Abu Dhabi Terminals commit to empowering Emirati talent | | Value of GCC's logistics contracts to grow by 7% next year. | |
Business Trends

More »

Organised by ITP Publishing, publisher of Logistics Middle East and ArabianSupplyChain.com, the SCATAs includes categories covering the logistics, sea freight and air cargo sectors in the Middle East.

Supply Chain

More »

The agreement aims to cater to the growing demand for FVL (Finish Vehicles Logistics) in the region.

Transportation

More »

Riyadh has a population of seven million people and a lack of any public transport means many central parts of the city can be gridlocked for hours at a time.

Materials Handling

More »

Swisslog's CarryPick was designed together with DB Schenker Logistics.

The Abu Dhabi Police have said they have launched an investigation into the incident and have arrested the building's owner.

Ports & Free Zones

More »

The authority's total assets also climbed 3.2% and total revenues were up 13% compared with 2013.

Emirates has climbed the table of the Top 500 most valuable brands in the world which is topped by Apple, followed by Samsung and Google.
Articles from
Digital Edition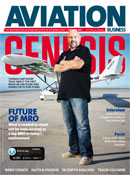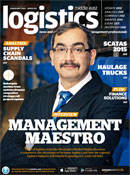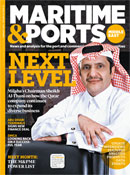 To view our digital editions please click on the magazines above.
Subscribe now